March 18, 2019 | Kelly Borglum
Redwoods & Red Wine: A Guide to California's Santa Cruz Mountain Wine Region
House Family Vineyards – 13336 Old Oak Way, Saratoga, CA 95070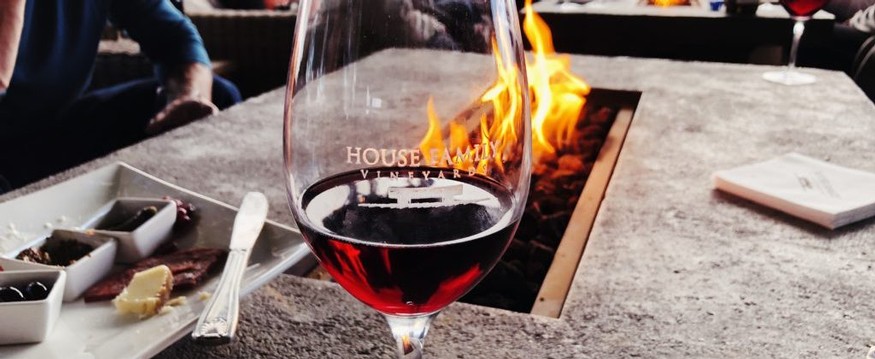 The first time I stepped foot onto the grounds of House Family Vineyards, I could have sworn I had stumbled into a scene from The Hobbit.
In order to reach the tasting room from the small parking area, you must embark on a short and easy quarter-mile walk through the vineyards. After following the compact dirt path through the vines, you'll arrive to the tasting room: a small, rustic building set atop a flat, wide hill.
Gnarled trees and hanging string lights decorate the space, but it's the view that will no doubt capture your attention first; from way up here, you can see all of Silicon Valley.
You can choose from the outdoor area (which is equipped with heaters and umbrellas, if either is needed), the indoor tasting room, or the open-air patio. Whether the day is sunny and warm or chilly and gloomy, the scenery and setting are both absolutely spectacular.
And if you happen to time your visit with sunset, get ready for some SERIOUSLY dreamy cotton candy skies.