The History of the House Family in Saratoga
---
By Dave House
In 1978, soon after buying a spec home under construction near Pierce Road, I took my dog and my kids on a hike through the then undeveloped land west of my new home. When we reached the top of the hill, I was immediately awestruck by what I saw. I said to my kids "I want to build a house here". My son replied, "But dad, you are building a house down there." I replied, "I know, but someday this land will be developed and when it is, I want to live here."
Within a decade the land behind my Padero Court home was subdivided and soon after that I bought two lots, and later a third lot, at the top of that hill. My career at Intel was doing well and in the following decade I bought the remaining parcels between my lots and Cooper Garrod Farm, Parker Ranch Open Space and Comer Drive. Today the House family owns 73 acres around the top of that hill.
In 1998 I moved into my new home at the top of that hill. In the following decade I built houses for my kids on that property. Today our property is home to 6 of my 8 grandkids (the other 2 live in San Francisco). I like to say, "I built houses for my grandkids and I let their parents live with them."
I inherited my love of farming. My parents grew up on farms and my dad grew the vegetables eaten by our family, fresh in season and canned by my mother for the rest of the year. I developed my love of wine while entertaining Intel customers.
I planted my first vineyard in 1998 as landscaping along my driveway and by 2000 had surrounded my home with vines. I found peace in farming. The passing seasons, with crop after crop, brought me back to my family roots in agriculture.
In 2004 I planted a larger vineyard on our property between Old Oak way and Comer Drive/Star Ridge Court. This time my engineering mind guided the planting. I hired the top "dirt doctor" who dug 70 soil pits and sent hundreds of soil samples for lab testing before selecting planting locations and root stocks. I hired a top viticulturist who installed solar operated, wireless connected weather stations that collected 7 different weather conditions 24 hours a day, 365 days a year, who then computer correlated this weather data with vineyard data throughout California before selecting the varietals (grapes) to be field grafted to the root stock selected by our soils expert.
In the first 12 years Jeffery Patterson at Mount Eden Vineyards made the wine from our grapes. At first, he bought the grapes, then we traded grapes for wine, then we paid him to make our wine and finally he trained us on how to make his great wine.
In the beginning we drank that wine. When there was more than we could reasonable drink, we gave it to friends and charities. In 2010 we received ABC licenses to sell retail and wholesale and began to place our wine in a few local restaurants and wine shops. We invited friends, restaurateurs and retailers to taste our wine under a tree on our property.
Saratoga is located in the Chaine d'Or (Chain of Gold) which is the premier wine growing district on the east side of the Santa Cruz Mountains between Los Gatos and Woodside. This area is world renowned for its high-quality wines. In the famous 1976 "Judgement of Paris" Ridge Vineyards Monte Bello won as the top wine of its varietal. Mount Eden regularly ranks as one of the top wineries nationwide and is world famous for its Chardonnay and Pinot. There are more than a dozen wineries in our area and more than 70 wineries in the Santa Cruz Mountains AVA.
Wineries have existed in the Santa Cruz Mountains and Santa Clara Valley for over 200 years (Reference: 'Modern Edens, Wine-growing in Santa Clara Valley and Santa Cruz Mountains 1789-1987' by Charles L. Sullivan). Missionaries made wine for the sacrament from wild native California grapes. The first French varietals were planted here years before they were first planted in Napa Valley.
Between 1850 and 1900, after phylloxera destroyed most of the vineyards in France, much of Cupertino and Saratoga were covered with wineries and vineyards. By 1900 the French vineyards had recovered and most of those vines were replaced with the orchards which flourished until recently. Between 1948 and today, most of those orchards have been replaced with homes.
In 1948 most of Saratoga was almost entirely agriculture (see aerial photos 1). In 2020 most of Saratoga is covered with homes (see aerial photos 2). Copper Garrod and House Family are the largest remaining agricultural properties in the city of Saratoga and together separate the open space on our west from the housing on our east. For zoomed in photos see aerial photos 3 & 4).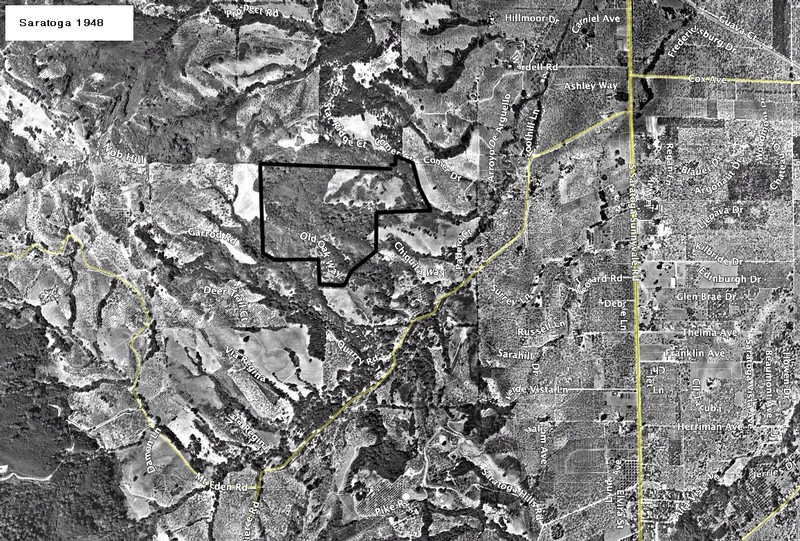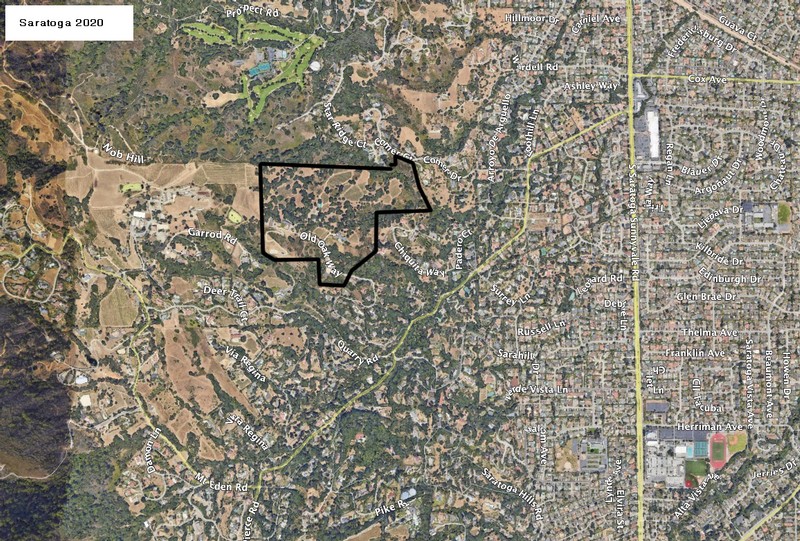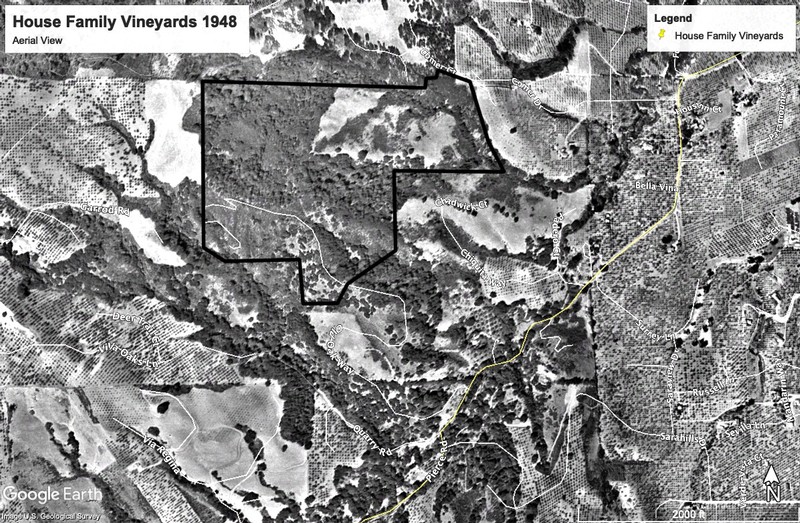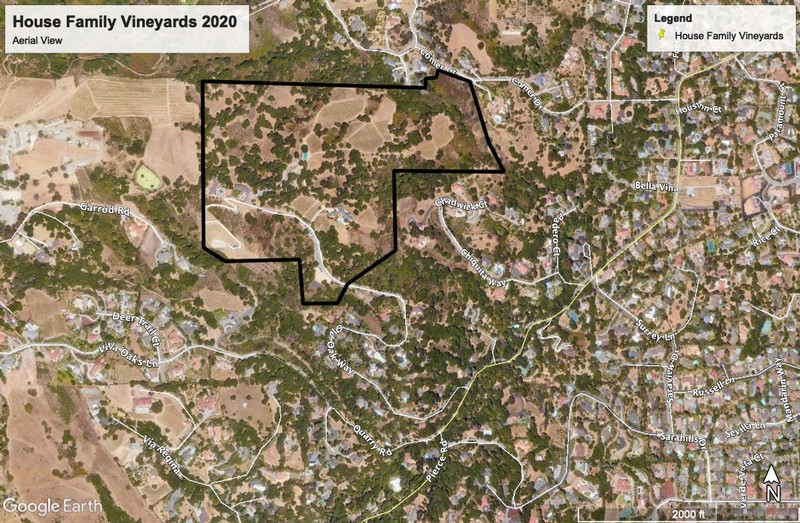 My mission is to protect the land I love. My strategy is to create a small family business that can conserve this land for generations. That is why I created House Family Vineyards. All members of the House family living on the property have played roles in the creation of House Family Vineyards. My daughter's husband, Jim Cargill, mastered winemaking and today manages our operations. My wife, Devi, oversees marketing strategies. I manage the finances. Each of my 6 grandchildren have worked in the family business. Our mission, our legacy, is to preserve the land we love.