The House Family
---
House Family Vineyards is a family-owned and operated business located on our 73-acre family compound above Saratoga, California. Our House Family Estate Wines are made from grapes grown in our Old Oak Vineyard located on the property. We also make wine with grapes sourced from hand picked California vineyards with complimentary terroir, farmed in the same high-touch style we employ on our own estate.
House Family Vineyards is proud to offer award winning Chardonnay, Merlot, Syrah, Cabernet Sauvignon, Cab Franc and Petit Verdot from our estate. Additionally, we offer Sauvignon Blanc, Pinot Noir, Rose, GSM, and Zinfandel. A selection of these are available in our tasting room.
Our Vineyard Point Tasting Room with panoramic views of Silicon Valley and the Santa Cruz Mountains is currently open Thursday from 11:00 am - 5:00 pm, Friday and Saturday from 11:00 am - 8:00pm and Sunday from 11:00 am - 5:00 pm. (check the event calendar for schedule changes). We host special events, tasting experiences and weddings, and our Family Wine Club members enjoy member-only events and release parties.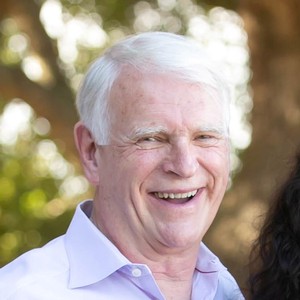 Dave House is the family patriarch and Proprietor of House Family Vineyards. His focus is on the vineyards and on brand and overall business management. Dave developed his management skills as an executive at Silicon Valley high tech companies such as Bay Networks and Intel, where he spent 23 years. Dave is currently Chairman of the Board of Brocade Networks and serves on many educational and non-profit boards. Dave is an avid heli skier and yachtsman, who also races in the IMSA Lites prototype race car series - and still sometimes makes the podium in the masters category.
House Family Vineyards' Winemaker, Jim Cargill, is married to Dave's daughter, Shelley, and is a chef and owner of Rio Adobe Restaurant in nearby Cupertino. Jim's talents with food and business management serve him well in his other role of Operations Manager. Jim makes the wine and runs all of the business aspects of House Family Vineyards. Jim also runs his own catering business and caters our public and private events at the House Family Tasting Room. In the early mornings Jim can often be found mountain biking or running on the trails in the hills behind the vineyard.


Dave's wife, Devyani Kamdar, is our Director of Marketing. Devyani (Devi) oversees our marketing programs and collateral. Devi has a history of building and running small businesses, including most recently the Palo Alto Institute and Palo Alto International Film Festival. She enjoys assisting Dave and Jim in building the House Family Vineyards brand and business. Devyani is an age group world champion XTERRA triathlete and continues to enjoy running and biking. She and Dave, both adrenaline junkies, have a shared love of adventure and are spending much of this year on their new boat.
Stephanie Pando is the General Manager, overseeing the Tasting Room, Wine Club and Events at House Family Vineyards. She was born and raised in Cambrian Park, nestled near Los Gatos, CA. She is an alumni of Leigh High School and San Jose State University. Stephanie spent over a decade working with PF Chang's, managing multiple locations, specializing in bar management. Stephanie believes in the quality of the things we put into our bodies, such as fresh air, good food, and of course, good wine! Stephanie most enjoys her time with her family, hiking, cooking and photography.


Aaron Friedrikson is House Family's Tasting Experiences Manager. A seasoned professional of the "Wine & Spirits" industry, Aaron has more than 12 years experience working in a professional capacity with wines, from working in winery tasting rooms, to buying, sales (retail &wholesale), and event and inventory management. Aaron worked at Cinnabar Winery, and Ridge Vineyards before joining us here at House Family. Deeply passionate about the wine industry as a whole (both foreign, and domestic) for well over 20 years, Aaron maintains a deep-seated affinity for vintage wines of all varieties from around the world, and enjoys the everlasting quest to search out, and find perfect balance, structure, and complexity within a wine. It is his hope to one day assist mother nature in the creation of just such a wine.
Our Vineyard Manager, Jonathan Goodling discovered his green thumb and discerning palate early in life. After graduating with a degree in Viticulture and Enology, Jonathan spent several years in Sweden, where he helped to establish one of the country's first sparkling wine estates. He returned to Germany to pursue a Masters in Enology, where fell in love with the steep slopes of the Rheingau and his wife Emily. When Jonathan relocated to California, he was thrilled to discover House Family Vineyards - possibly the only winery in the US which has vineyards as steep as those in Rheingau.
Jonathan strongly believes that wine is made in the vineyard, by the soil and the climate, and that each vintage should represent the unique profile of each year. For Jonathan, sustainable viticulture is paramount. In Europe, winemakers have grown grapes for thousands of years – and it is vitally important to ensure that this tradition continue at House Family.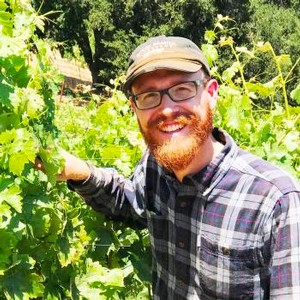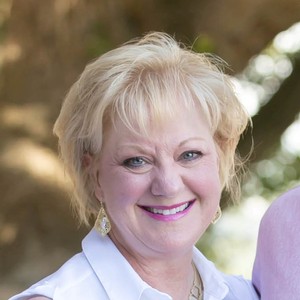 Gwen Caldwell is Dave House's long-time Personal Assistant and our Office Manager. Gwen makes sure our books are kept, our tax returns are filed and our bills are paid. Gwen keeps us organized and makes things happen on time and when needed. Passionate about her family and friends, Gwen is also a great cook and pastry chef, famous for her yeast buns and colorful macaroons that rival any in Paris.