Just minutes from the charming town of Saratoga, our hilltop perch offers 360-degree views of the Santa Cruz Mountains and Silicon Valley.
Our Vineyard Point Tasting Room, with its rustic pavilion and expansive view terrace, is temporarily closed due to Shelter-In-Place. To place an online order, CLICK HERE. Our regular tasting room hours are Thursdays from 11:00 am - 5:00 pm, Fridays from 11:00 am – 8:00 pm (Fridays from 5:00 pm - 8:00 pm are open to Wine Club Members only) and weekends from 11:00 am - 5:00 pm. Check the Events Calendar for schedule changes. Children, and dogs on leashes, are welcome. Please see our Tasting Room Policies for more information.
The following flights are currently featured:
Family Wine Flight $20
Four selected wines

Guided Family Wine Flights and Table Service: please click on the 'reservations' tab or contact a resevtions coordinator at trreservations@housefamilyvineyards.com
Advanced reservations for ALL party sizes are highly recommended. Please visit our Reservations page.
Ride share (i.e. Uber, Lyft), and carpooling are encouraged and appreciated. Parking is limited. Turnaround is difficult for large vehicles. Stretch limos and busses are not allowed without prior arrangement.
The Tasting Room is a short quarter-of-a-mile walk through the vineyard from our parking area on a decomposed granite walkway, so please consider wearing comfortable shoes. Cart service can be arranged for those with ADA needs.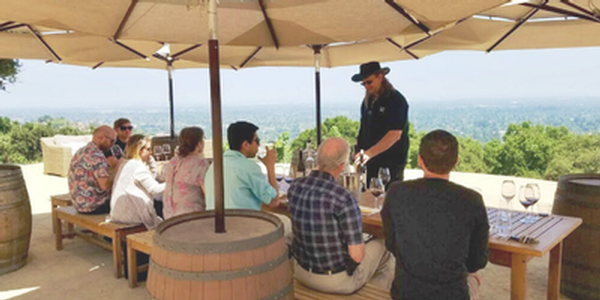 Calendar
We occasionally close for private events. Check our Events Calendar for upcoming changes to our regular hours, as well as information on public House Family and community special events.
Gourmet Plates and Bites
House Family Vineyards is proud to offer a selection of gourmet plates and bites for sale to enjoy along with our wines on most days and while supplies last. Please view our Tasting Room Menu.
Tasting Experiences
Tasting Experiences can be accomodated during the week, by appointment. Please inquire at least one week in advance for a private tasting.
Events
From formal events to casual gatherings, we do it all: weddings; birthdays and other special occasions; and Corporate off-site meetings and team-building retreats. Let our experienced event production and culinary team make your next event truly special. Please visit our Private Events page for more information.
Saratoga Wine Trail
House Family Vineyards has joined with seven other Saratoga wineries to form the Saratoga Wine Trail. Please click the Saratoga Wine Trail logo below to see the member wineries, links to their sites, and a map to plan your wine tasting visit to Saratoga.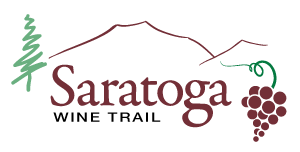 SCM Wine Passport
House Family Vineyards is proud to participate in the Santa Cruz Mountains Winegrowers Association's Wine Passport program. Use code "house5off" to get $5 off the on the SCM Wine App's mobile passport.